This article describes how to communicate with multiple Gocators (independently) using GoMax.
Setup:
Gocators should be connected to GoMax using ETH2 port. Laptop/Plant Network should be connected using ETH1. The GoMax ETH1 IP Address will be used to access Gocators.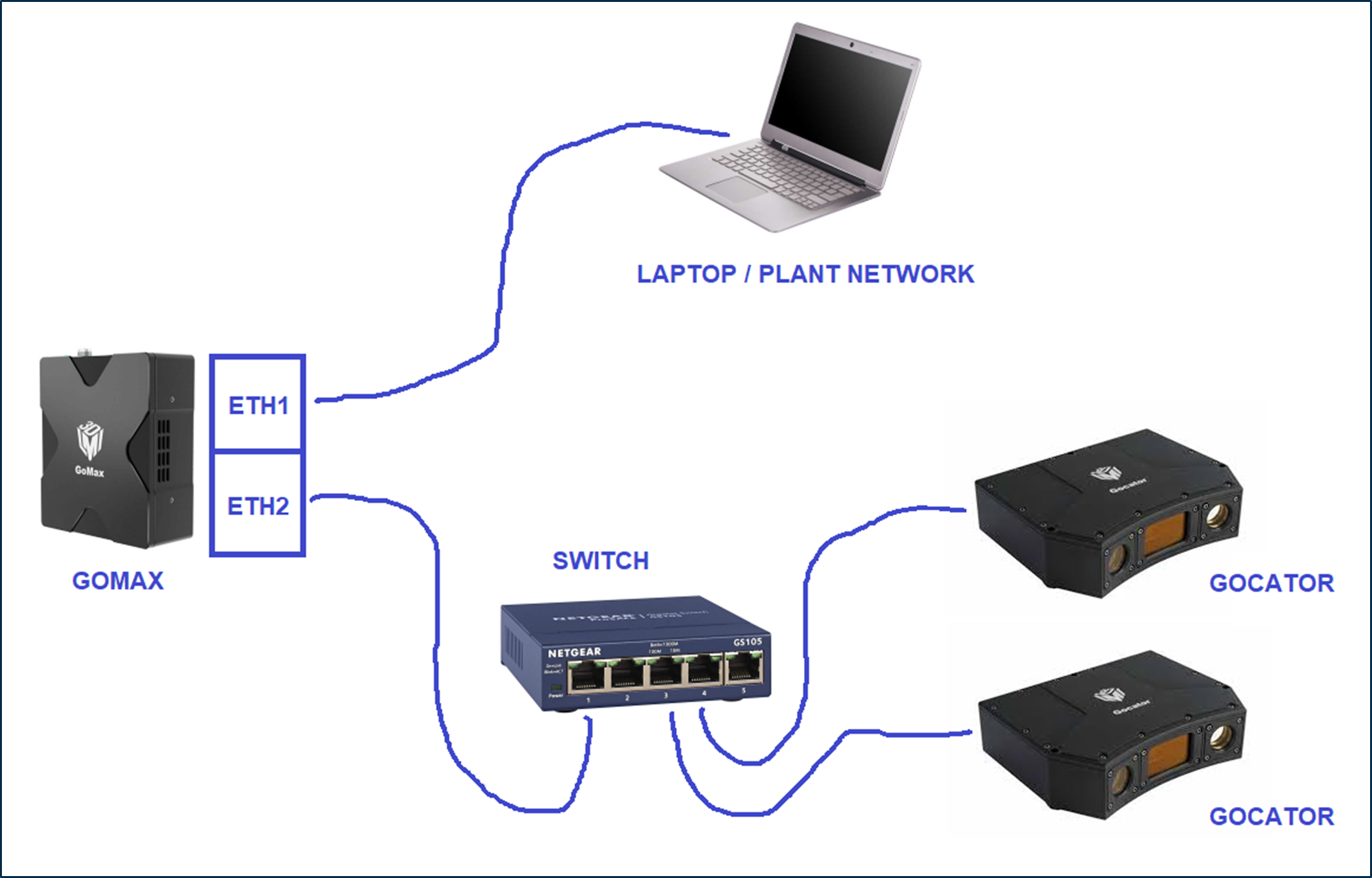 Details:
Screenshot of Browser window connection to Gomax, showing that 2 G3 sensors are accelerated: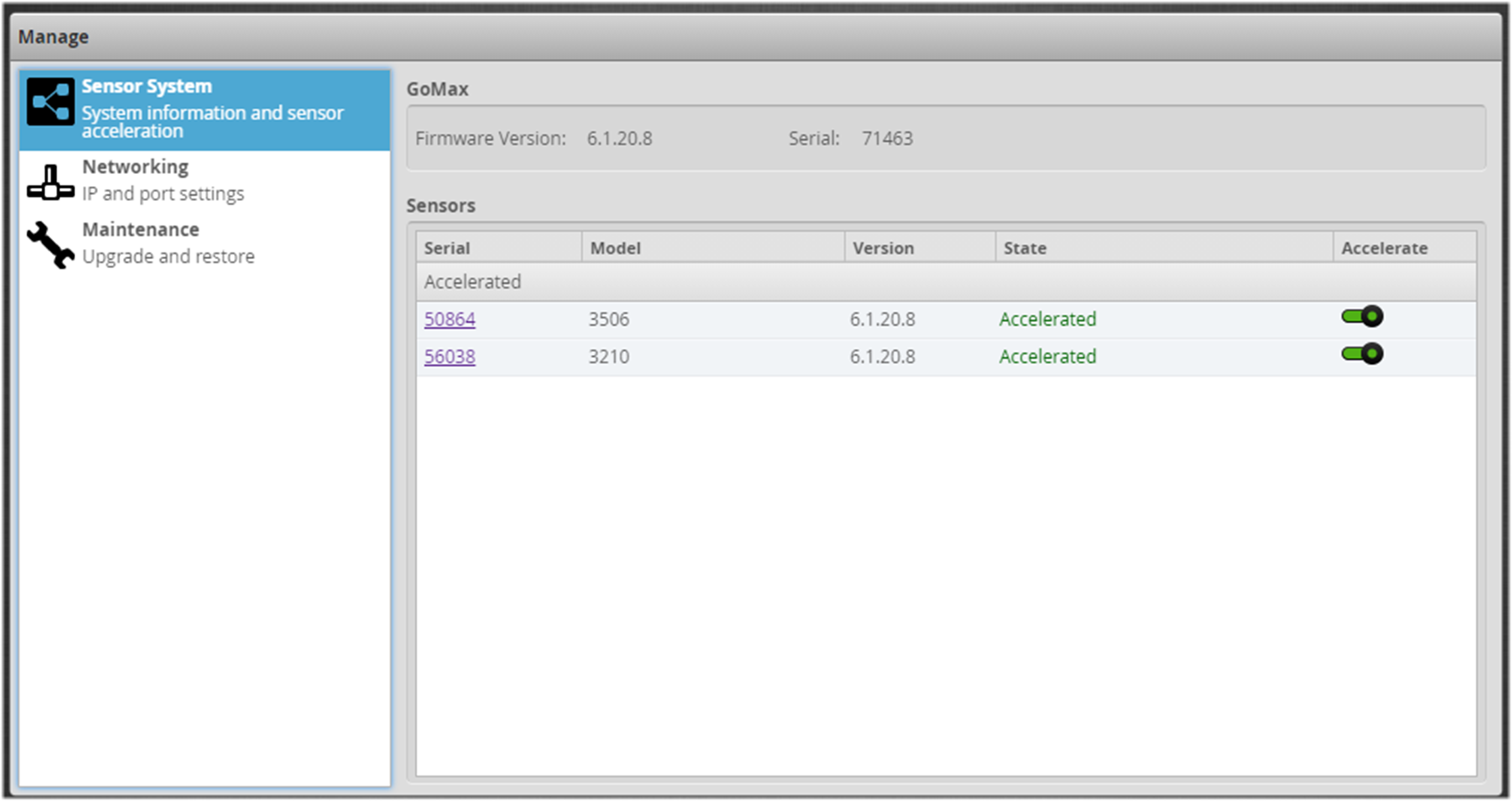 Interface 2 is used for Gocators. Gocators should be on same subnet as Interface 2 and connected to ETH2. Interface 1 is used for configuring GoMax and also for accessing accelerated sensors.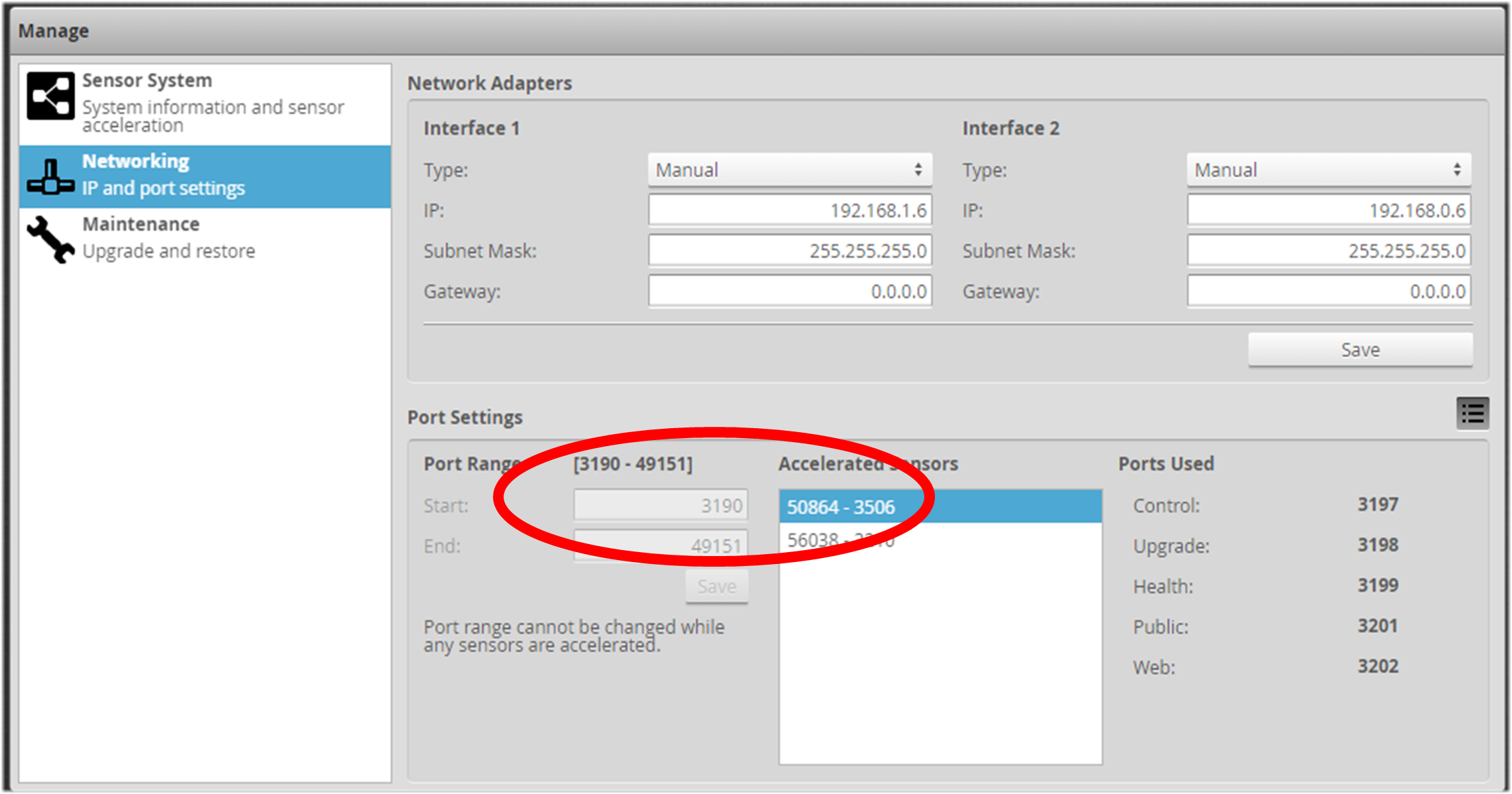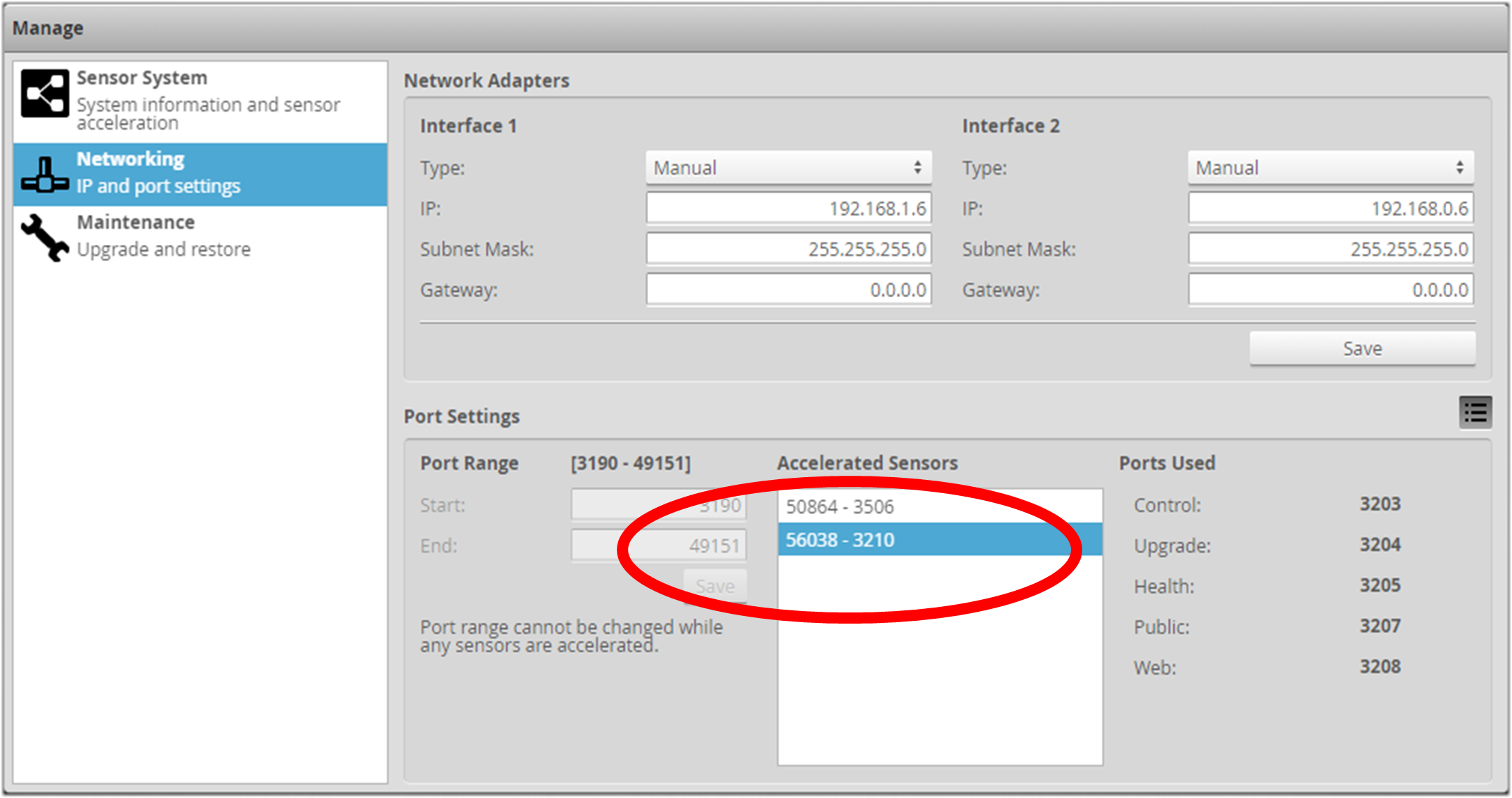 Note that accelerated Gocators are accessed using IP Address of GoMax. Ports are different.

Limitations:
Communication with multiple Gocators (independently, not Buddied) is not possible using an Allen-Bradley PLC because you are not able to specify different ports in Studio 5000 software.