Question
Why is there no data output when using the Gocator SDK examples?
Answer
| | |
| --- | --- |
| Sensor Model | All |
| Firmware Version | 3.x, 4.x, 5.x, 6.x |
| SDK Version | 3.x, 4.x, 5.x, 6.x |
By default the Gocator will not output data over EtherNet/IP. Data output can be enabled through the Gocator's web interface. On the Output page, various output options can be configured.
In addition, ensure that firewall permissions are enabled for the respective .exe file that is running for the sample. See snippet below for sample "AlignmentStationary" . Under Control Panel, navigate to Allow an App through Windows Firewall.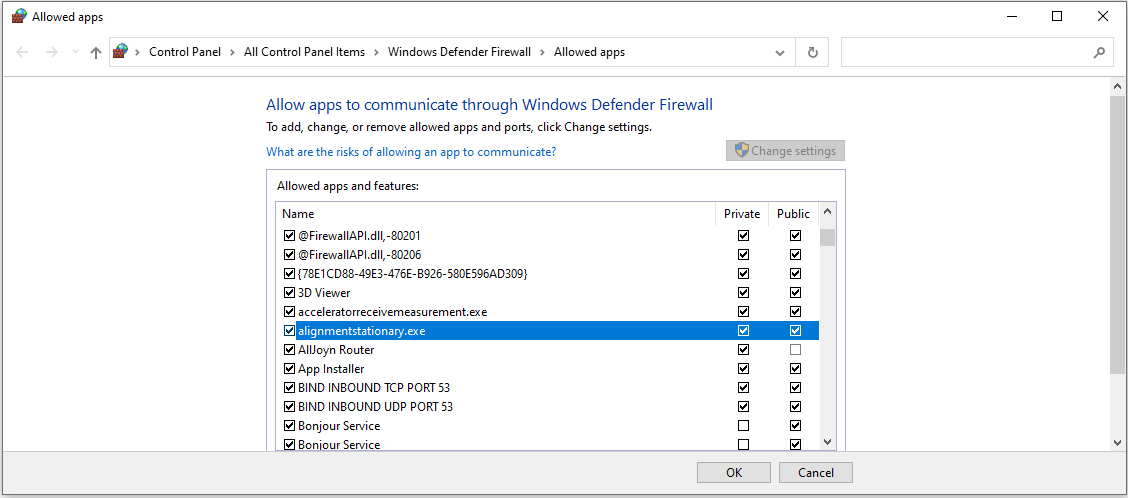 Note: It is always recommended to have the same firmware version for both sensor and SDK.