Question
What encoders are needed for c+s systems?
Answer
Use an incremental, quadrature encoder with differential signals of 5V (RS485 level).
"Quadrature" means you have two channels (A & B), allowing you to determine motion direction. It also increases (quadruples) the number of pulses per revolution, resulting in better resolution.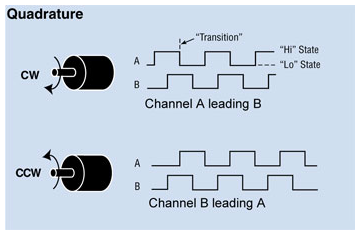 "Differential" means each channel has a + & - signal. For example, A+ & A-, where A- is just A+ inverted. This makes the encoder much more resistant to noise.