Question
Can I use a RAM disk to speed up capture/process time? How?
Answer
To speed up the capture/process time, you can use RamDisk. The free version comes with a 4 GB partition. You can download the software from http://memory.dataram.com/products-and-services/software/ramdisk.

Simply install the software and change the disk size to 4092 MB.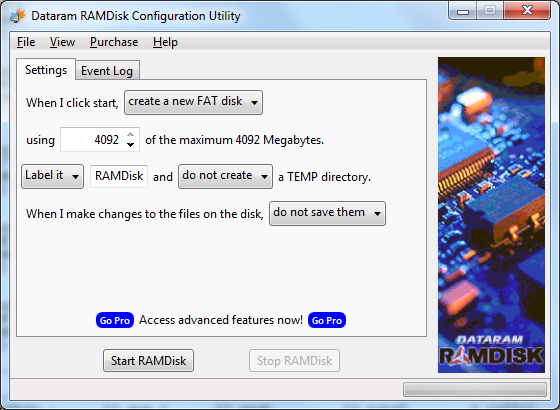 You may also want to enable the Advanced settings by going to View > Advanced. This allows you to save the disk image at shutdown and load the disk image on startup automatically.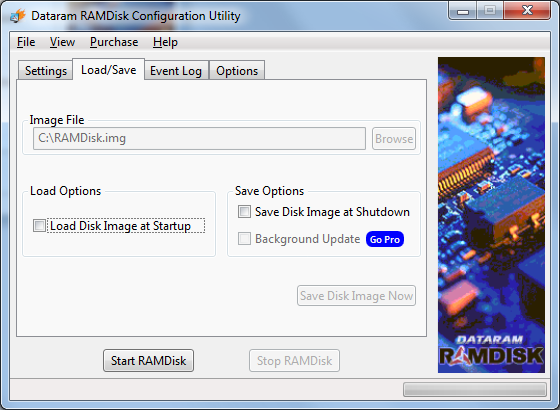 After starting RamDisk, a new partition will be created. Create a folder in this partition and configure FlexScan3D to use the folder.
To configure FlexScan3D:
Go into Settings.
Under Paths, set Default Project Path to the folder you created in the RAM disk partition.
IMPORTANT: Back up any important scan data that you've made before stopping RAMDisk.