Question
Why do all my scans come out very wavy?
Answer
Waviness is mostly caused by movement, especially when scanning people. If you are seeing waviness on a stationary part, then your scanner or your part is probably moving while scanning. In the image below, waviness can be clearly seen on the heel of the shoe in the bottom scan as vertical "grooves" on the shoe's surface.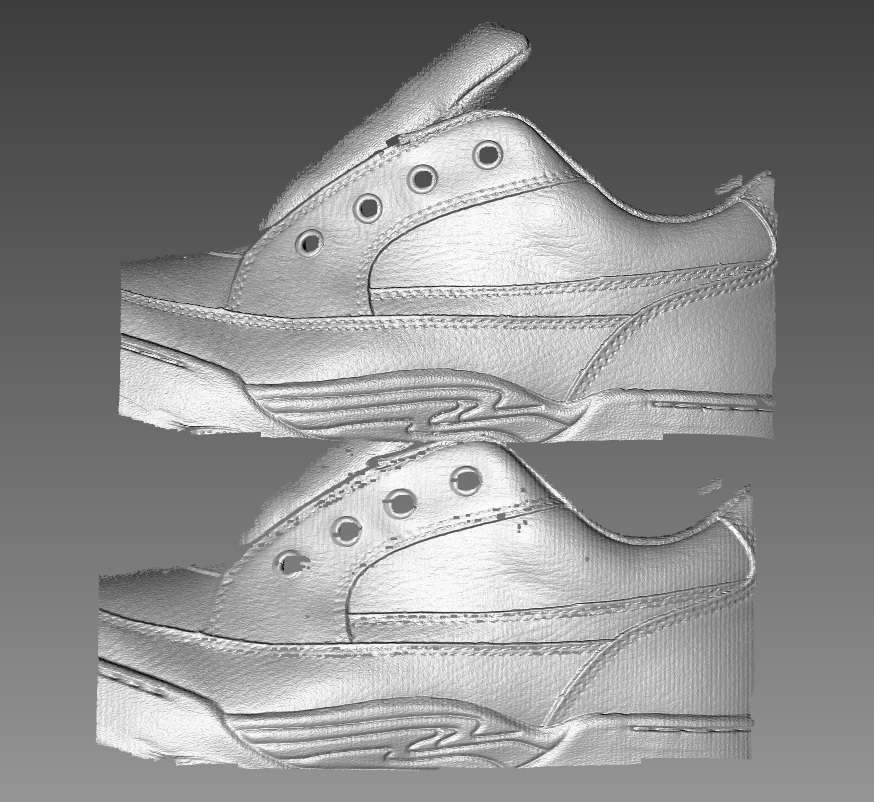 This could also be caused by changing the camera settings. This is hard to troubleshoot because we don't expect these settings to change at all.
Contact LMI at support@lmi3d.com for further assistance.